Qingdao Customs has created a new mode of intelligent inspection to realize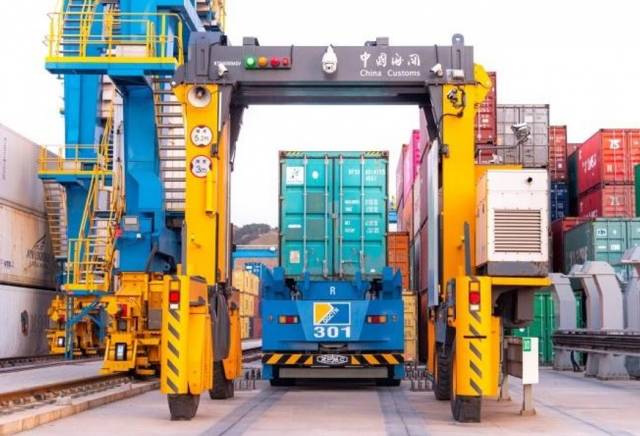 Li Kai, the business operator of Qingdao Antai International Logistics Co., Ltd., received the inspection notice of one ticket of imported goods from the customs. As usual, he needs to contact the port authority to drag the goods into the customs inspection area for inspection. However, when he logged into the information system, he found that the goods had been inspected and could be picked up at the front of the wharf.
It turns out that this is the application of the new intelligent inspection mode of "advanced machine inspection and direct delivery at the wharf" created by Huangdao customs under Qingdao Customs. In this mode, the customs h986 machine inspection and quick inspection equipment is set up at the front of the wharf. During the process of unloading and transporting imported goods to the front stacking yard, non-invasive machine inspection is carried out, and container vehicles are scanned in real time without stopping. If the declared goods are controlled and inspected, the enterprise does not need to drag the box to the inspection area to pass the plane, and the goods without problems can be directly picked up at the front of the wharf.
"It's incredible. My goods have just arrived in Hong Kong for 10 minutes. I click my mobile phone and have finished all the inspection operations before I feel anything. Now the cost of box making is so expensive, which has really solved a big problem for us." Li Kai sighed.
Huangdao customs carries forward the spirit of "initiative", adheres to scientific and technological innovation, empowers the front-line supervision of the customs, promotes the facilitation of customs clearance, deepens the application of "advanced machine inspection + intelligent drawing review" with new technologies such as big data and artificial intelligence as the core, and takes the lead in carrying out the pilot reform of a new intelligent inspection mode of "advanced machine inspection and direct delivery of terminals" in China on the basis of the exchange of information among customs, terminals and enterprises.
Compared with the traditional mode of customs, the mode of "early machine inspection and direct delivery at the wharf" reduces two container hoisting and two moving processes, and has obvious advantages in improving inspection efficiency, reducing logistics links and saving logistics costs. The goods under control and inspection are directly applied with the advanced machine inspection image. Through the real-time online "intelligent image review" system to assist manual rapid research and judgment, the goods directly released by machine inspection can be directly lifted from the front of the wharf to realize the "senseless customs clearance" of the enterprise. According to the feedback of participating pilot enterprises, this mode can save the logistics cost of enterprises about 600-1000 yuan per box and reduce the customs clearance time limit for 3-7 hours.